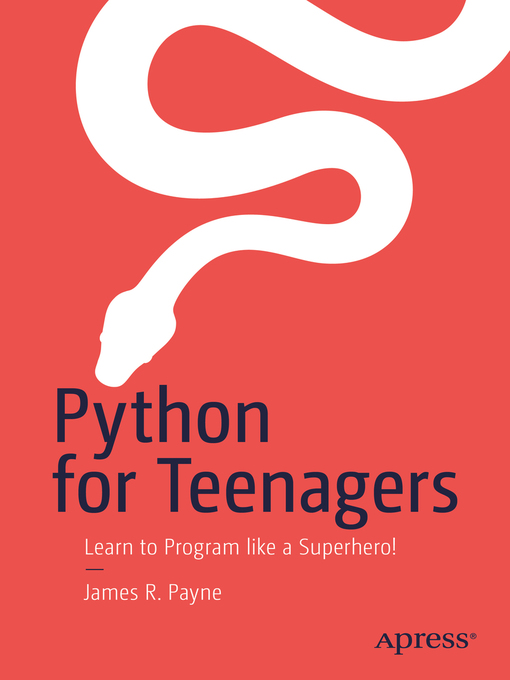 Advantage Digital Collection
Python for teenagers Learn to Program like a Superhero!
2019.
1 online resource.
Discover everything you need to know about Python to turn your passion of programming into a job you'll love. Fueled by fun and practical examples, this book gives high schoolers who want to learn an easy programming languag.
Online
Sora Ebook

Access Digital Media